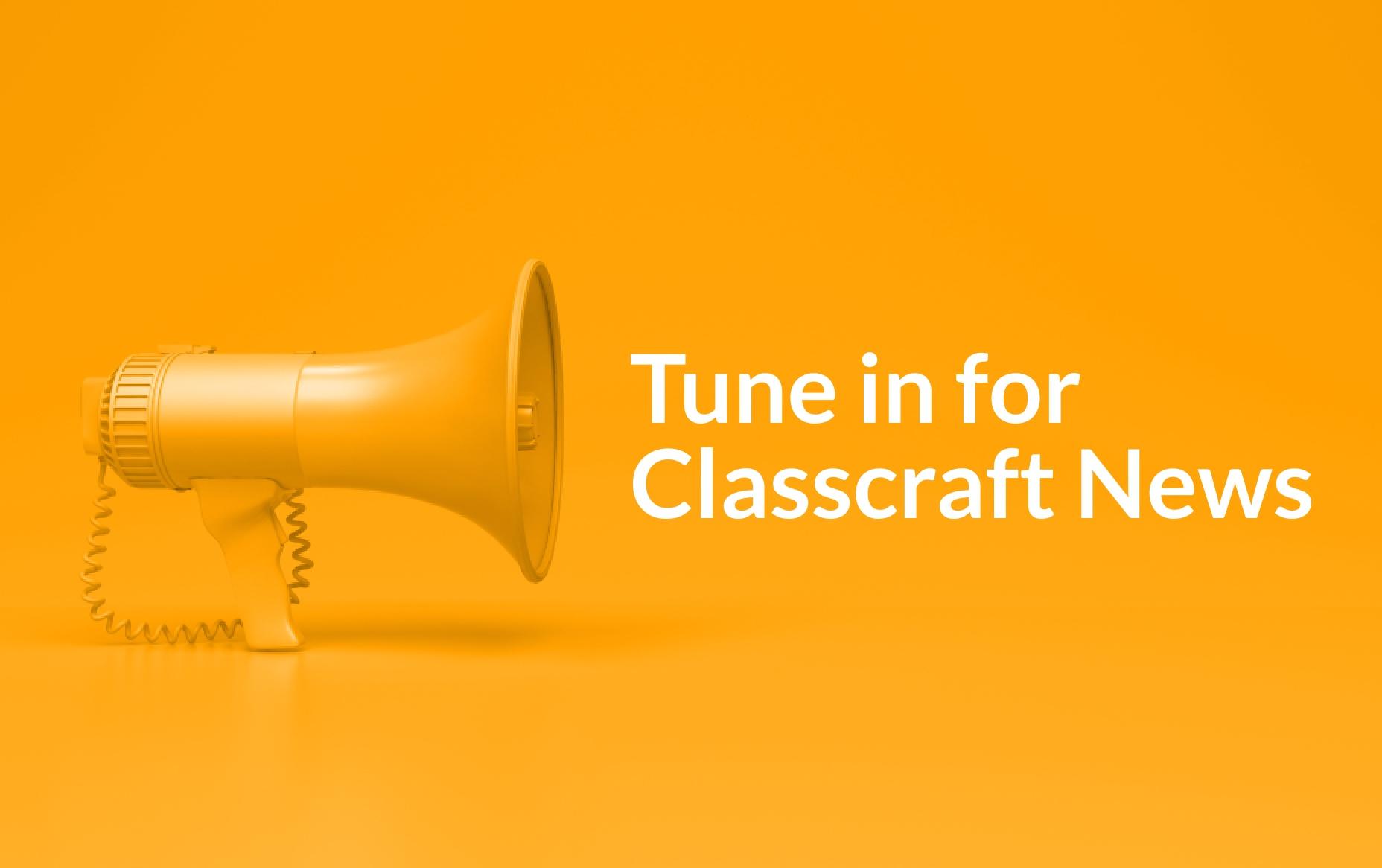 Wondering what's happening behind the magical Classcraft curtain? What bugs are getting hunted and fixed by our pros? What features are getting carefully handcrafted?
Well, we've got news for you!
We're launching a whole new channel to communicate with teachers who want to know what's up. Whenever our product team has news to share (i.e. bug fixes, feature updates), we'll keep you in the loop on this special section.
You might be thinking, "Isn't there a section like this in-game already?" Glad you asked.
This new channel isn't a one-way street, it's a conversation. Have thoughts or feedback on what we're sharing? Let us know! Tell us how you feel about the info to help us make better decisions and be more aligned with what your real needs are.
You can check the news by clicking on the icon beside your profile picture or by visiting news.classcraft.com!
We can't wait to hear from you!